Culture Night 2020
The Office of Public Works (OPW), is proud to once again participate in the annual, all-island Culture Night on Friday 18th September. Culture Night is a timely celebration of Ireland's creativity and will give the public a chance to take part in a diverse programme of captivating and engaging events available online and at OPW properties across Ireland.
Whether you are a seasoned culture lover or a newly curious heritage explorer OPW's heritage sites will have something for everyone to enjoy this Culture Night with nationwide events including:
Dublin Castle
In Dublin Castle, the public will be able to explore the iconic and historic Castle for free at their own pace as the doors will be thrown open after dark from 5.40pm to 10pm. Dublin Castle's latest exhibition 'Splendour & Scandal: The Office of Arms at Dublin Castle', will be available to view online and in person. Visitors will gain incredible insight into the role of the Office from the organisation of state ceremonial and pageantry, right thought to its links with the disappearance of the Irish Crown Jewels.
Heritage enthusiasts can also visit Chapel Royal on Culture Night to listen to 'The Empty Vessel Soundscape' by Mark St.John Ellis. Featuring the voice of Caitriona O'Leary, this audio installation can be experienced in the atmospheric surroundings of the Chapel. Due to Covid-19 restrictions spaces are limited and advanced booking on dublincastle.ie is encouraged to avoid disappointment. All tickets will be restricted to timed entry slots.
Portumna Castle
Portumna Castle has produced a video of the new art exhibition 'Life in Still Life', which is currently on display in the gallery of Portumna Castle as part of the annual cross border partnership between the Office of Public Works in the Republic of Ireland and the Department of Finance in Northern Ireland. This wonderful exhibition showcases 54 artworks from these two public collections and is open to the public until October 2020.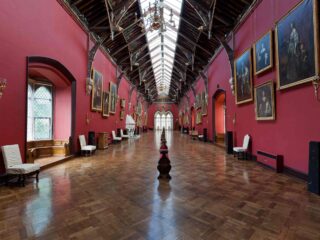 Kilkenny Castle
Kilkenny Castle will also be opening its door for Culture Night this Friday, not only will there be free admission from 6pm – 9pm, but the Castle is also partnering with the National Design & Crafts Gallery for three outdoor activities!
Liz's Mobile Discovery Studio from 10am to 1pm & 2pm to 5pm will allow visitors 18+ to join multi-disciplinary artist Liz Nilsson for 2.5 hours of site specific activities which will look at a sense of place and belonging, exploring the Park and surroundings of Kilkenny Castle. Expect gentle movement, meditation on sound, close colour observation and experimental mark making.
From 3pm to 4pm, 4.15pm to 5.15pm and 5.30pm to 6.30pm, families can take part in the Family Activity Zone, filled with self-directing and fun activities all within their own social distancing square! This was inspired by the lovely Kilkenny Connected exhibition's sculpture Square Meter of Personal Space by Fiona Mulholland.
Culturally curious families can also participate in the craft hunt in Kilkenny Castle's picturesque rose garden from 4pm to 4.30pm, 4.40pm to 5.10pm and 5.20pm to 5.50pm. This specially designed craft hunt by renowned artist and master paper-cutter, Paul Bokslag promises to be an unforgettable experience!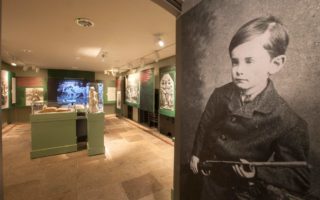 Pearse Museum
'There was a Giant in our Garden' online event brought to you by the Pearse Museum. A sound and animation video of the often overlooked side of Gulliver's famous visit to Lilliput. As remembered by the Lilliputians! Watch our young people give their own special twist of the timeless Johnathan Swift novel, Gulliver's Travels. Sound installation, spoken word and visual animation presented by the Tallaght Community Arts, Alternative Entertainments, Music Generation South Dublin and WorkSing Together. 4pm – 11pm at pearsemuseum.ie. No booking is required.
Castletown House
Experience Castletown House like never before! An online event presented by Castletown House in conjunction with the Maynooth University archive. Tune in to three videos which begin with showing the archive reference to the rooms and artefacts in the house followed by a guide speaking about the stunning rooms and priceless objects at the location. If you miss the online event, don't worry! The videos will be scheduled to go out on social media, that of the OPW, Castletown House and Maynooth Archive and Research Centre (OMARC) on the evening of Culture Night from 4pm.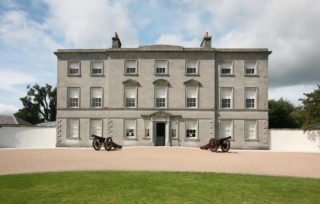 Oldbridge House and the Battle of the Boyne
Take the 'Virtual Victorian Basement Tour' of Oldbridge House and the Battle of the Boyne. Learn what life was like as a housekeeper of an old grand house and see first-hand the painstaking process of washing and ironing in the Victorian era in the Laundry Room. Later, you can delve into the wine cellar and learn how a Victorian Gentleman might have used wine to show off to his dinner guests! The event will be shared on the Battle of the Boyne Facebook from 4pm Friday evening.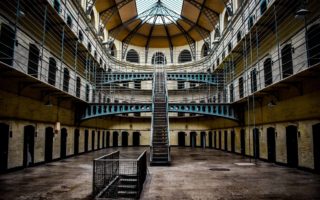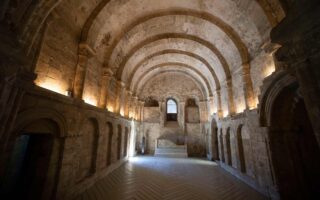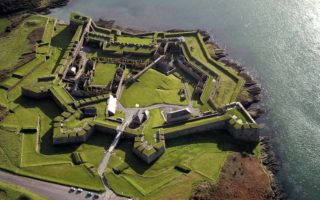 The legendary and historic Kilmainham Gaol will run guided tours until 9pm, (booking is essential).
A virtual tour of the stunning Cormac's Chapel will go live on the Rock of Cashel Facebook page at 7pm.
Charles Fort has stood firm in its iconic star shape for centuries. You can now experience it past its usual hours from 5.30pm – 7pm
If you're planning a visit to one of the OPW Heritage sites during Culture Night, you are encouraged to check with the individual site's page for booking details etc prior to travelling, as COVID-19 restrictions do remain in place at many sites.