OPW Heritage Services – caring for the nation's past
We are responsible for Ireland's most important heritage sites. Iconic sites ranging from the Rock of Cashel in Tipperary to Skellig Michael on a small island off the Kerry coast, are just some of the stunning 780 heritage sites in our care.
Our team of dedicated experts look after the buildings, landscapes and collections entrusted to us and make them available to over 8 million visitors each year to learn from and enjoy. Every day we work to make Ireland proud of the fabric of its history.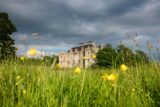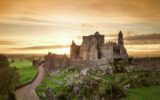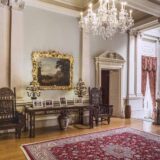 Careers
Due to circumstances arising from the current situation our 2021 Seasonal Guide recruitment process will be carried out in a slightly different format to previous years.
Seasonal Guide positions at different sites will be advertised at different times, prior to or during the 2021 season.  This differs from previous years when all predicted Seasonal Guide vacancies were advertised in one go.
Recruitment will be carried out in response to anticipated demand and at this point we cannot predict how many or, for the most part, which of our sites will require Seasonal Guides in 2021.
As positions arise they will be advertised on our websites and social media platforms so please check back regularly for updates.