Heritage Card
Explore Ireland's Wonderful Heritage.
Buy an Office of Public Works (OPW) Heritage Card today.
You will get unlimited access to over 45 historic sites and visitor attractions. This includes our Guided Tours.
We offer cards for adults, seniors and students. We also offer a family card (two adults and five children over 12). Remember, children under 12 can access all OPW heritage sites for free.
Buy Online today and you will get:
- Your card posted out to you within 10 working days ( Please allow sufficient time for your order to reach your chosen postal address).
- Map brochure of all the places to visit
- Sign up for email notifications of events, new attractions and more.
This card makes a great gift for celebrating family occasions. If you purchase it as a gift, we can dispatch it directly to the person.
You can also buy your card at any OPW heritage site.
The OPW Heritage Card Benefits
Here are just some of the OPW Heritage Card benefits
Free to over 45 top OPW Heritage Sites
You get free access to over 45 state-managed heritage sites throughout Ireland. Please click here for a list of these sites.
Unlimited Access
You can visit any or all attractions as often as you like, during the Heritage Card's validity period.
Great Savings
You can make great savings compared to normal admissions, even if you only get to visit a few sites. The Cards are posted free and are accompanied by a summary booklet of all OPW visitor sites too!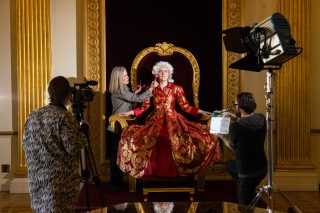 ---
Heritage Card Costs
Card Type: One Year Card
Adult: €40.00
---
Senior (aged 60 years or over): €30.00
---
Student (with Valid ID): €10.00
---
Child (aged 12 to 18): €10.00
---
Family (2 adults and up 5 children aged 12 to 18): €90.00
---
Cards will be posted free of charge and will be dispatched within 10 working days of purchase . 
Important : Please refer to our Terms and Conditions before you purchase.
Terms & Conditions
Terms and Conditions
By purchasing an OPW Heritage Card, the customer and the users of the cards accept these terms and conditions.
Admit One manages this website in order to facilitate the purchase of Heritage Cards on behalf of the OPW. The OPW is responsible for the order fulfilment and the visitor experience when using the Cards at their Heritage Sites. The Customer is the person who purchases the OPW Heritage Card(s). A customer may buy one or more Heritage Cards for the named users. The Heritage Card is solely for individuals/families, and small groups. It may be purchased by individuals/families and small groups, or by travel agents/ tour operators acting on their behalf. Accordingly, there are limits on the maximum number of heritage cards that may be purchased.
Cards must be presented for use at an OPW Heritage site within 12 months of their date of purchase. One-Year Cards are valid for 12 months from their date of first purchase.
The Card gives the signatory on the card unlimited admission, during the card's validity dates, to all heritage sites listed Here
To be valid, physical cards must be signed by the person named on the card in advance of the first visit. The card is only valid for use by the signatory on the card and is strictly non-transferable.
Use of an OPW Heritage Card by anyone other than the signatory on the card constitutes fraud and may be subject to legal action. Proof of the cardholder's identity may be sought at the Heritage sites, and admission may be declined without such proof. Proof of entitlement may be required for some Heritage Cards. For example, proof of age for children and senior citizens. A recognised student card is required when a student Heritage Card is purchased.
Heritage Cards are non-refundable and cannot be replaced if lost or stolen. Heritage Cards, purchased and issued, carry the name of the intended user – these cards cannot be exchanged or re-issued by the OPW in the name of another person.
At certain locations, parking facilities and ancillary services are provided by other bodies or agencies. There may be a charge for the use of such services. Any such charges are separate from and are not covered by the Heritage Card.
Heritage Card customers and card user accepts that they visit the Heritage sites at their own risk. No liability shall attach itself to the Office of Public Works or the State for any damage, injury or loss to the person or property of visitors to these sites however caused.
The opening dates and times of all Heritage Sites are provided for general guidance and are subject to change.
The OPW reserves the right, at its absolute discretion, to close all or part of its heritage sites temporarily due to refurbishing, maintenance, safety, capacity constraints, difficult weather conditions, special events, or any unforeseen circumstances. The OPW shall not be liable for non-utilisation of the cards in these circumstances. Nor will it accept liability for travel-related expenses, or any other out of pocket expenses.
The OPW endeavours to provide accurate information. However, it is possible that the information on our websites or publications may include some inaccuracies or typographical errors. We, therefore, cannot guarantee the accuracy of and disclaim liability for inaccuracies relating to, descriptions, operating dates and times, and photographs displayed on our websites. However, where such inaccuracies are brought to our attention we will investigate them and, if warranted, will make appropriate changes as soon as possible.
In no circumstance shall we be liable for any direct or indirect damages arising out of, or in any way connected with, the use of our websites or with the delay or inability to use our websites, or for any information, products, and services obtained through our websites
If buying Heritage Cards through this website you guarantee that you are at least 18 years of age and to use our website in accordance with all the terms and conditions. You also warrant that all information supplied by you, or by others on your behalf, is true and accurate.
Important, please note: Some OPW Heritage Sites can be extremely busy, particularly in high season. The OPW Heritage Card does not guarantee admission in such circumstances. In addition, the OPW Heritage card does not provide for fast track entrance to visitor sites. There are a number of heritage sites where you can book your online tour using your card by clicking the 'Heritage Card' option within their online booking facility (see here  for a listing of these sites).
Privacy Notice
OPW is committed to protecting your privacy. We will only use the information that we collect for the purpose intended in order to fulfil your Heritage Card purchase or to respond to queries you may have. You can see our privacy policy here.
Use of OPW Heritage Cards constitutes acceptance of the above terms and conditions.
NOTE: The OPW reserves the right to amend these Terms and Conditions from time to time without notice and at our discretion. It is your responsibility to review this page for updates; updates shall come into effect immediately when posted.