Comhaltas Seisiún 2022 at Cahir Castle
Dates
Thursdays 8:00 pm -July/ August (from 7th July) in The Great Hall at Cahir Castle.
Traditional Irish Music, Song, Dance and Storytelling sessions will take place on Thursday evenings at 8:00 pm ( from 7th July) until Thursday 25th August 2022.
Please contact 085 7665424/ 086 0624217 for more information.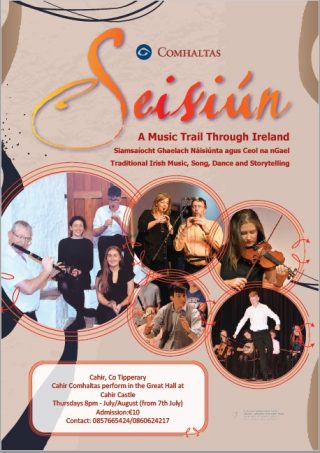 Contact
Castle Street
Cahir
Co. Tipperary
E21 P652
052 744 1011
Getting Here
Centre of Cahir Town (Heritage Town).
Click the relevant icon below to open Maps directions