Exhibition: Sculpture in Context
Dates
14/09/2023 - 13/10/2023
Location
National Botanic Gardens, Glasnevin
A Unique and Extraordinary Experience
Sculpture in Context is the largest sculpture exhibition in Ireland. Showcasing sculpture for over 35 years, this annual event is organised by Sculpture in Context, an artist-led organisation, in association with the Office of Public Works and the National Botanic Gardens. Bringing together the work of more than 120 artists using a wide range of media, these works of art represent the rich, diverse character of Irish and International contemporary sculpture. From the smallest, most intricate ceramic works to stone sculptures of monumental scale, visitors to the exhibition will be enriched by the experience of viewing such inspiring works in one location.
The exhibition runs from Thu 7th Sept to Fri 13th Oct.
This years program will include Sculpture in Context Lectures on Sat 9th & Sun 10th Sept from 3-4pm as well as guided tours of the outdoor sculptures on Sat 16th, 23rd, 30th Sep & 7th Oct @ 11am.
Further information on the exhibition can be found here sculptureincontext.ie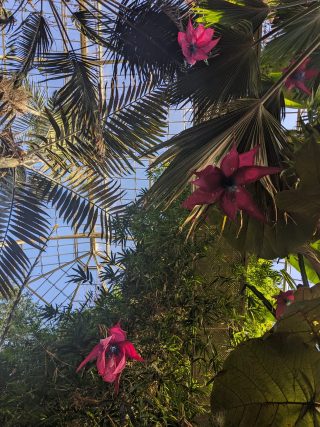 Contact
Glasnevin
Dublin 9
D09 E7F2
01 857 0909 / 804 0300 / 804 0319
Getting Here
3.5 km north from centre of Dublin, Botanic Road, Glasnevin.
Click the relevant icon below to open Maps directions