Phoenix Park Biodiversity Festival and Honey Show
Dates
09/09/2022 - 11/09/2022
11:00 am - 9:30 pm
Honey Show
The 6th Annual Phoenix Park Honey Show is a showcase competition of the finest honey and honey related products that we produce in Ireland. It is one of the many shows that are held nationwide and is open to all, from the experienced honey producers to the beginner beekeeper, to the children who produce fabulous posters.
The honey show is a fantastic experience for members of the public to witness the expertise and dedication our honey producers have for this fine craft Experience the different types and colours of honey we produce in Ireland and meet the beekeepers who are always willing to talk about their passion.
Entry form available here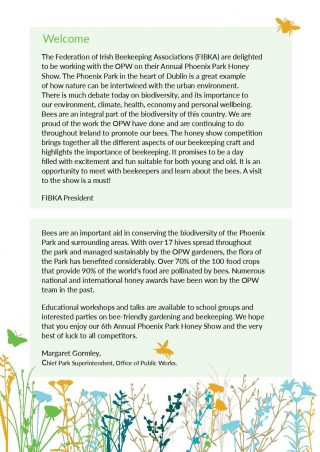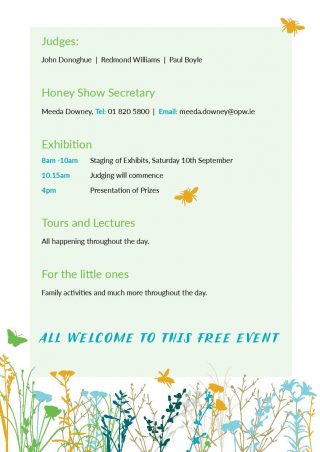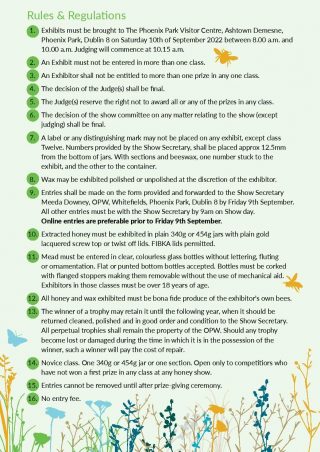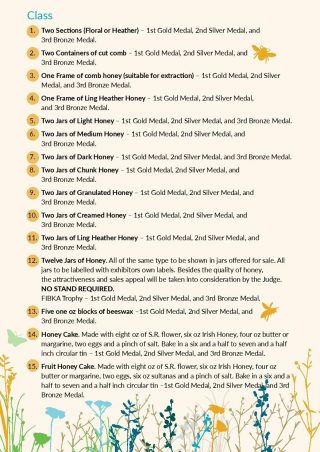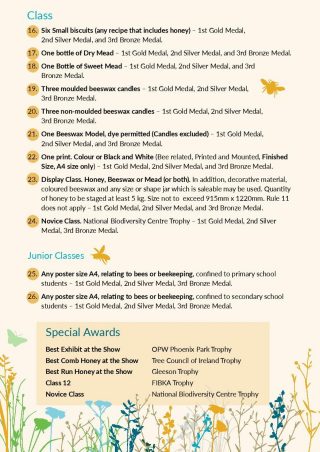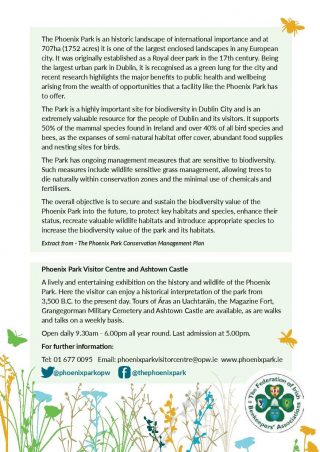 Biodiversity Festival and Honey Show Programme
Take a look at our list of events and you will be sure to find something of interest!
All events are free.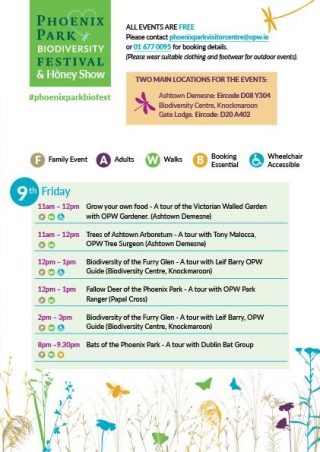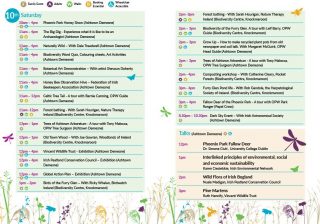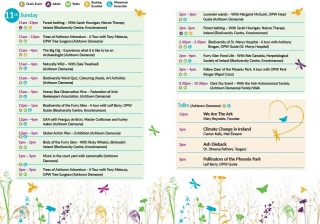 Contact
Dublin 8
D08 Y304
01 821 3021
Getting Here
Located in Dublin City
Click the relevant icon below to open Maps directions