Pride Festival Talk: The Dublin Castle Scandals of 1884
Dates
18/06/2022 - 18/06/2022
7:30 pm
To mark this year's Pride Month, OPW-Kilkenny Castle is delighted to host a talk by Brian Crowley, author and Curator of the collections at Pearse Museum and Kilmainham Gaol.
In 1884 the bitter political war which raged between the Home Rule movement and the British administration in Ireland led to the exposure of Dublin's secret male homosexual community in what became known as 'The Dublin Castle Scandals'. The initial revelations published in the nationalist press targeted a number of prominent government officials, but ultimately the casualties included people from every walk of life. This talk will look at the political context which led to the scandal, the sensational trials in which the intimate details of gay life in Dublin was exposed, and the disastrous consequences for those who were drawn into it.
The Event is free but booking is essential.
Tickets are available on Eventbrite : https://www.eventbrite.ie/e/pride-festival-talk-the-dublin-castle-scandals-of-1884-tickets-328006866367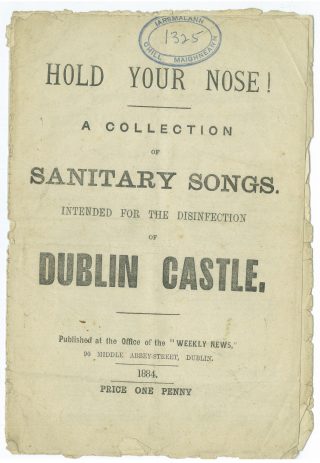 Contact
The Parade
Kilkenny City
R95 YRK1
046 942 3249
Getting Here
Located in Kilkenny City
Click the relevant icon below to open Maps directions