Walled Garden and its Wonders Tour
Price
Free - booking required phone 0909741658 or email portumnacastle@opw.ie
Dates
14/08/2023 - 17/08/2023
11:30 am - 2:30 pm
Location
Portumna Castle and Gardens
These guided tours of Portumna Castle's 17th century Walled Kitchen Garden are presented by OPW craft gardener Lynn O'Keeffe as part of National Heritage Week events and take place from August 14th – 17th inclusive at 11.30 am and at 2.30pm with a duration of 45 minutes.
Tours are free but booking is required. Phone: 0909741658,
e-mail: portumnacastle@opw.ie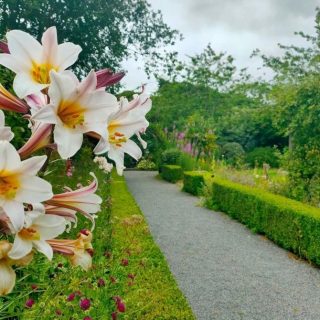 Contact
Portumna
Co. Galway
H53 YK27
090 974 1658 and 090 9742003
Getting Here
Portumna town – adjacent to lake, the River Shannon and Portumna Forest Park.
Click the relevant icon below to open Maps directions